B-PEP holds information convention to handle DA Zappala refusing plea offers for purchasers of Black attorney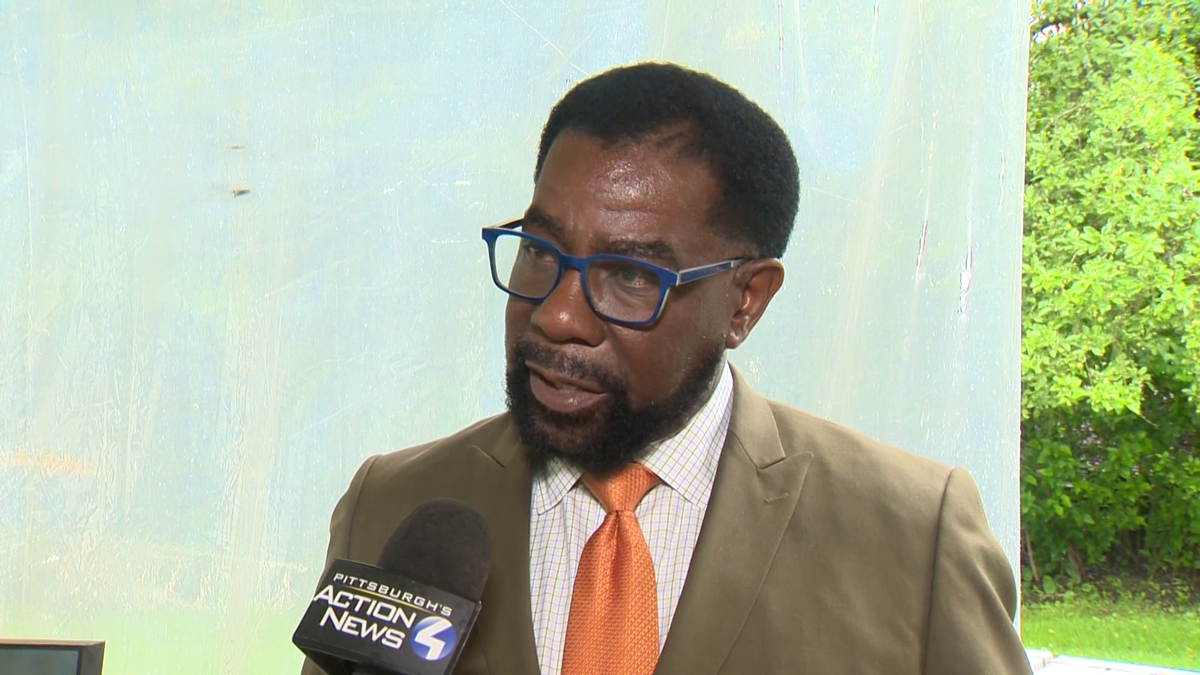 The Black Political Empowerment Project (B-PEP) is holding a news conference Thursday to address the recent decision of Allegheny County District Attorney Stephen Zappala. Zappala ordered his prosecutors not to make plea deals with a Black attorney who had called the DA's office systemically racist.Watch the news conference LIVE in the video player above. The news conference is scheduled to begin at 5:30 p.m. These developments came after longtime Pittsburgh area defense attorney Milton Raiford (pictured above) said in court recently that he believes the Allegheny County District Attorney's Office is systemically racist.Milton Raiford, who along with his clients is the target of Zappala's new policy told Pittsburgh's Action News 4, "I believe that it's wrong. The fact he would do it was vindictive. It's insensitive to the calling and the oath that he took to represent all the people of Allegheny County. I have an obligation to my community to call out injustice wherever I see it."Raiford added, "My hope is that Mr. Zappala and others who work in the courthouse and are in positions of power will change the way that they've been doing things and find their peace not in their power but in the peace of helping others that cannot help themselves."On Thursday, the Allegheny County District Attorney's Office released a statement from Zappala, the content of the memo he authorized on May 18 and the transcript of the May 13 proceeding involving the defense counsel referenced in the materials. Click here to read the three documents. In the statement, Zappala claims that during the court appearance in which Raiford said there was systematic racism in the office, Raiford also said he was "not going to go for crazy plea agreements."Zappala says "I took seriously that attorney's stated desire not to accept plea offers, and directed my Deputy District Attorneys to memorialize any plea discussions with this attorney and not to offer pleas to that attorney without approval from the front office."
PITTSBURGH —
The Black Political Empowerment Project (B-PEP) is holding a news conference Thursday to address the recent decision of Allegheny County District Attorney Stephen Zappala.
Zappala ordered his prosecutors not to make plea deals with a Black attorney who had called the DA's office systemically racist.
Watch the news conference LIVE in the video player above.
The news conference is scheduled to begin at 5:30 p.m.
These developments came after longtime Pittsburgh area defense attorney Milton Raiford (pictured above) said in court recently that he believes the Allegheny County District Attorney's Office is systemically racist.
Milton Raiford, who along with his clients is the target of Zappala's new policy told Pittsburgh's Action News 4, "I believe that it's wrong. The fact he would do it was vindictive. It's insensitive to the calling and the oath that he took to represent all the people of Allegheny County. I have an obligation to my community to call out injustice wherever I see it."
Raiford added, "My hope is that Mr. Zappala and others who work in the courthouse and are in positions of power will change the way that they've been doing things and find their peace not in their power but in the peace of helping others that cannot help themselves."
On Thursday, the Allegheny County District Attorney's Office released a statement from Zappala, the content of the memo he authorized on May 18 and the transcript of the May 13 proceeding involving the defense counsel referenced in the materials.
Click here to read the three documents.
In the statement, Zappala claims that during the court appearance in which Raiford said there was systematic racism in the office, Raiford also said he was "not going to go for crazy plea agreements."
Zappala says "I took seriously that attorney's stated desire not to accept plea offers, and directed my Deputy District Attorneys to memorialize any plea discussions with this attorney and not to offer pleas to that attorney without approval from the front office."