Former Lake County DA now protection lawyer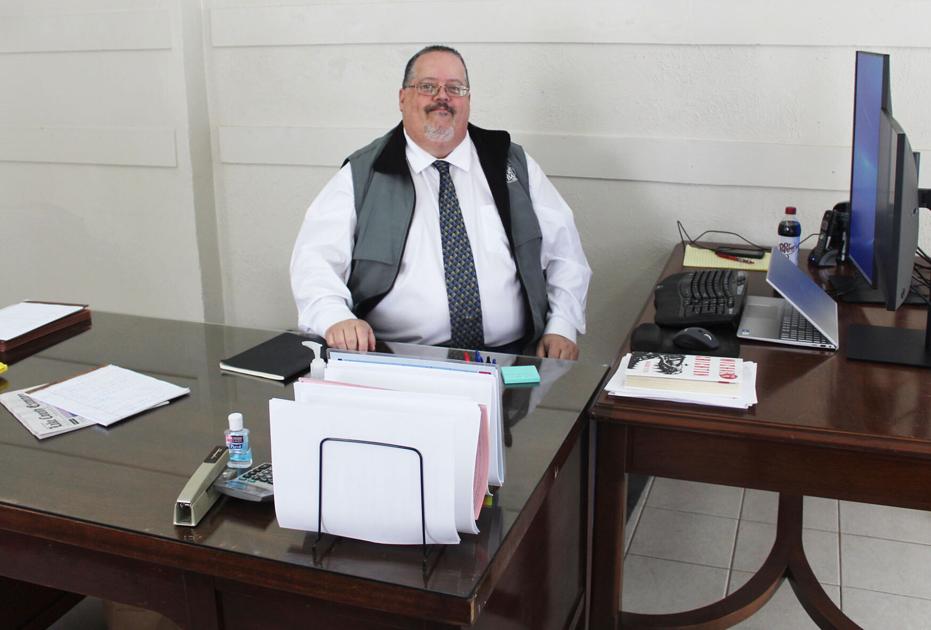 Lakeview's newest defense lawyer, David Schutt, might be a familiar name and face for many people.
Schutt was Lake County District Attorney from 2000 to 2012; after losing the election in 2012 he worked briefly for the 911 dispatch center and for the Lakeview Volunteer Fire Department.
He never left Lakeview after serving as District Attorney but after his stint working in the dispatch center and fire department, Schutt began working in the Klamath County District Attorney's office focusing on Measure 11 cases — those involving felonies such as rape and murder.
After spending years working on the Measure 11 cases, Schutt decided that he had spent enough time in the Klamath County District Attorney's office and that it was time to work in Lakeview once more.
Schutt's trasnition comes as Ronald Howen has moved from representing clients in Lake County Circuit Court to representing people in Oregon District Court. The other main defense attorney representing people in Lake County Circuit Court is James Arsenault, Schutt is now filling the shoes left by Howen and is one of the two main defense attorney's representing clients who are unable to afford an attorney.
"I have been a prosecutor for 26 years and now I am working on easing into private practice. Right now I am focusing on clients that I am assigned in Circuit Court and plan to add more private clients later in the year and into next year," said Schutt.
Schutt got his started in the Klamath District Attorney's office not long after he was admitted to the bar in Oregon. He graduated from the University of Missouri – Columbia with a law degree, and while he grew up in Missouri, he wanted a fresh start and headed out west after graduation.
After spending time in Klamath County, he decided to run for the position of Lake County District Attorney, and was able to win his first time running for the position and was able to hold it through multiple elections and people running against him.
"I always knew I wanted to be a prosecutor, and argue at trial. The main difference for me now is outside of the courtroom and meeting with my clients," said Schutt.
Even though he has been in living in the Lakeview area since he was last District Attorney, Schutt said that many of the players are still the same, whether they are other local attorney's or people inside the courthouse. Though one change was that local attorney David Vandenberg was appointed to be Lake County Circuit Court Judge after David Nichols retired.
Schutt is now focused on the cases that he has been assigned, and since he has experience with Measure 11 cases, he has been assigned the case of Dean Wood who is accused of shooting James Wheat. Normally the Measure 11 cases would have a defense attorney assigned from Klamath County, or elsewhere, due to the lack of local attorneys having experience with such cases.
He is focused on his clients, and making sure that the State of Oregon has enough evidence to prove their case, along with providing the best defense for his clients.
While Schutt has experience arguing in the courtroom, he is working on the other side of the table now, which he said is a new experience for him; along with running his own business. He describes himself as very meticulous, which is why he is waiting until later in the year to take on other types of cases as he wishes to be become proficient in defending people accused of crimes, before he moves onto to more civil matters.
His office is located at 1 N. E St., Lakeview.
For more information call 541-219-8181.